Project
WeCENT aims to bring some of the latest scientific information on climate and environment closer to the daily usage, by tailoring this information for direct and easy use for tourists.
The overall research objective of the proposal is to develop and make available climate and environmental information tailored for touristic purposes, based on a set of parameters and indices, in an easy-to-use language or communication form, adapted for 4 different touristic destinations types (i.e. beach, mountain, rural, urban areas) and season.
This can be further articulated in four specific research objectives:
Quantify user interests related to environmental features for each destination type.
Select and shape climate and environmental information based on site and season specifics.
Translate data from Earth Observation programme (e.g. climate data, satellite-based products) into friendly-to-use information.
Make available the tailored information to the user in a customized, compact and timely manner.
Research
The research work will involve literature reviews, questionnaires, processing climate data into specific tourism and bio-meteorological indices, processing and 'packing' of satellite products employing a user-oriented formulation, as well as a strong component on stakeholders' involvement (i.e. tourism agencies and accommodation units).
One important expected result of the research is a functional prototype of WeCENT information package, which will comprise tailored information for 40 touristic destinations located at the seaside, mountainous areas, rural and urban settings.
The information will be based on several parameters and indices derived from various datasets like global and regional climate reanalysis, satellite-based products and numerical forecasts, provided mainly by Copernicus Earth observation programme. It will be ready-to-use and available through the project website for any potential tourist, offering in the same time a 'preview' of an innovative use of scientific information on climate and environment.
Outputs: research products
For each of the 40 destinations, several types of information will be provided by the end of the project. The information will be selected such that to be relevant for users' interests depending on the predominant tourism type in each destination.
A first set of indices as basis for developing the tourism-oriented climate and environmental information is proposed, but it will be updated based on questionnaires and users' feedbacks gathered during the project.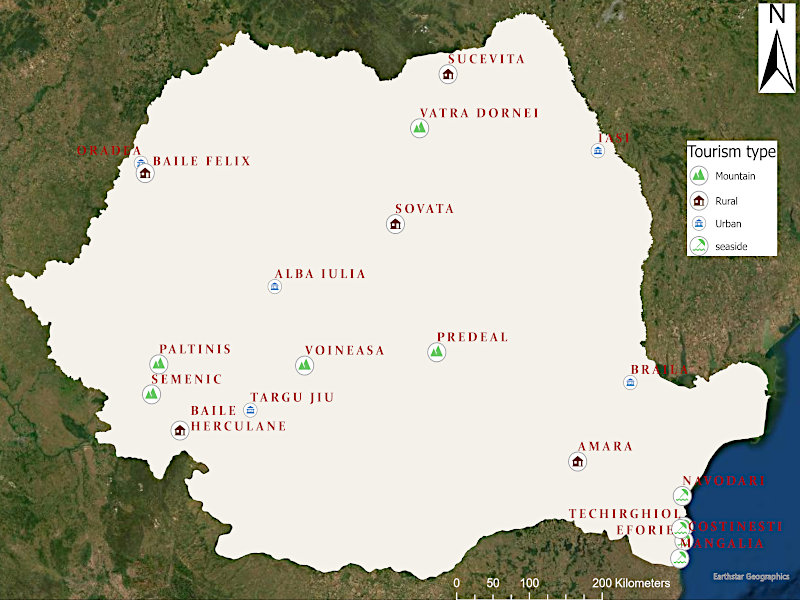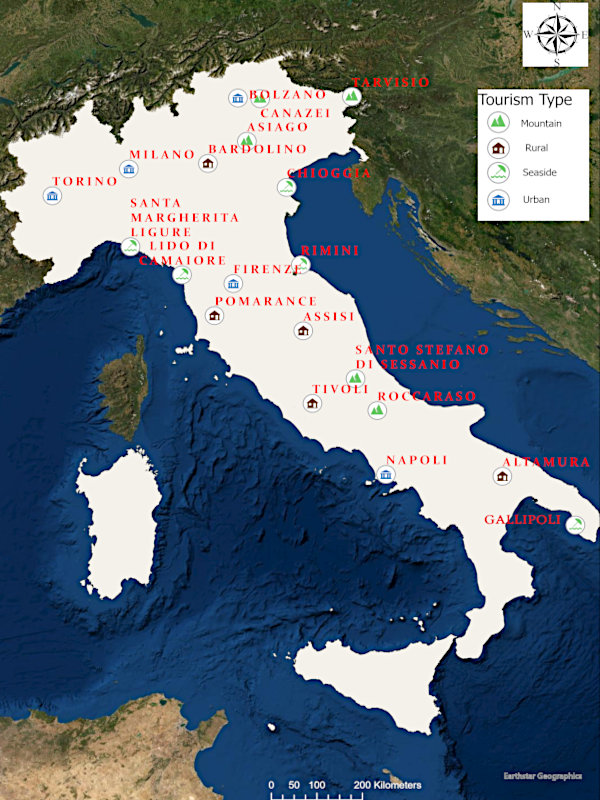 Events
25-27 May 2023 – Conference "Tourism and Rural Space in National and International Context" Vatra Dornei, Romania
Presentation title: "Environmental features of interest for tourism in Romanian rural destinations"
Authors: Liliana VELEA, Silvia PUIU, Mihaela T. UDRISTIOIU, Anisoara IRIMESCU, Alessandro GALLO
Website of TARS Conference
23 -28 April 2023 - EGU General Assembly, Vienna, Austria
Presentation title: "WeCENT – a prototype of climate service for tourism"
Authors: Liliana VELEA and Alessandro GALLO
Website of EGU General Assembly 2023
23-25 November 2022 – Annual Scientific Conference of National Meteorological Administration, Bucharest, Romania
Presentation title: "Sea water clarity – a potential product for tourism"
Authors: Liliana Velea, Zenaida Chitu, Anisoara Irimescu, Roxana Bojariu, Alessandro Gallo
4-9 September 2022 – EMS Annual Meeting 2022, Bonn, Germany
Presentation title: "Preliminary assessment of tourists interest for tourism tailored climate and environmental products"
Authors: Liliana Velea and Alessandro Gallo
27 September 2021 – International Conference "Pro Mountains: Environment-Tourism-Sustainable Development", 4 th edition
A special event on the occasion of International Day of Tourism, 2021, leaded in partnership by the Research Center for Regional Analysis in Tourism, Environment and Sustainable Development, Faculty of Geography, Bucharest University, and the Ministry of Economy, Entrepreneurship and Tourism of Romania.
Presentation title: "The interest of generation Z for sustainable tourism"
Authors:
Silvia Puiu, Faculty of Economics and Business Administration, University of Craiova, Romania
Mihaela Tinca Udristioiu, Dept. of Physics, Faculty of Sciences, University of Craiova, Romania
Alessandro Gallo, Dept. of Humanities, Ca' Foscari University of Venice, Italy
Liliana Velea, Dept. of Humanities, Ca' Foscari University of Venice, Italy
15-19 September 2021 – 7th International Tourism and Hospitality Management Congress (ITHMC), Sarajevo, Bosnia and Herzegovina
Organized by: Department of Geography, Faculty of Science, University of Sarajevo, Akdeniz University and EuropeCongress
Presentation title: "Changes in the climate suitability for tourism in Romania in the near future (2021-2040) in the context of climate changes"
Authors: Liliana Velea and Alessandro Gallo, Dept. of Humanities, Ca' Foscari University of Venice, Italy
Stakeholders
The aim of the WeCENT project is to build and freely provide useful climate and environmental-based information customized for tourism. In this context, stakeholders play an important role as they can support, criticize, improve and even shape the products developed in the project.
They may be accommodation units (e.g., bed & breakfast structures, hotels, agritourism structures), tourism agencies and even local authorities, located in one of the 40 localities for which products are developed or in other touristic destinations, for which such products may be also built and made available.
Our stakeholders:
Newsletter