TranspArEEnS

mainstreaming Transparent Assessment of Energy efficiency in Environmental social governance ratingS
About
Improving access to long-term finance for Energy Efficiency (EE) projects is key to achieve the EU2030 targets and aligning the Covid-19 recovery to the European Green Deal. However, the lack of standardized disclosure of EE investments limits firms' access to EE financing. Further, poor understanding of EE information in ESG ratings increases the risk of greenwashing, thus preventing a smooth development of the sustainable finance market.
TranspArEEnS, Horizon 2020 project, addresses these barriers by mainstreaming a quali-quantitative framework for standardized collection and analysis of firms' EE and ESG information and the development of a standardized EE-ESG rating. This serves as an EE-ESG filter to inform investment and financial policy decisions with regard to portfolios' alignment to sustainability. A unique added value of this project is to cover non-listed Small and Medium Enterprises, meeting an important market need. TranspArEEnS' EE-ESG rating will be tested in pilot case studies and capacity building sessions with leading representatives of the financial industry and supervisors.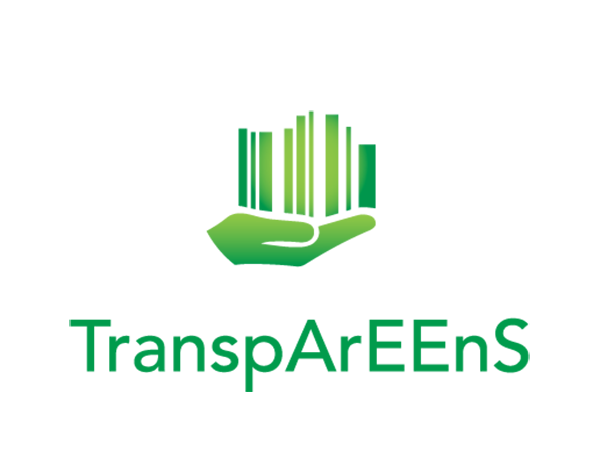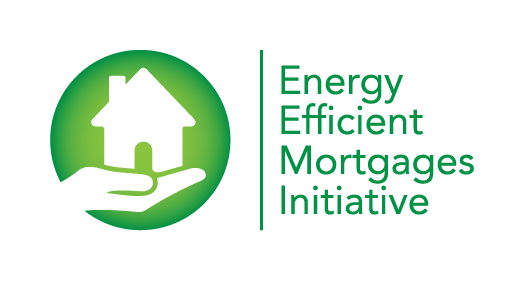 TranspArEEnS is linked to the Energy Efficient Mortgage Initiative. It builds on and complements the outputs of three previous related EU-funded projects:
the Energy efficient Mortgages Action Plan (EeMAP);
he Energy efficiency Data Protocol and Portal (EeDaPP);
the Energy efficient Mortgage Market Implementation Plan (EeMMIP)
Project
TranspArEEnS objective is to enhance standardized disclosure of EE and ESG information at firm level, to foster access to long term financing (e.g. via securitization) and better risk assessment, while taming the risk of greenwashing.
TranspArEEnS will achieve its goal by means of five measurable objectives that foresee the collaboration of project partners from academia, financial policy and industry:
develop a standardized large-scale EE-ESG database;
develop a standardized EE-ESG SMEs (Small and Medium Enterprises) survey;
develop standardized EE-ESG rating;
support long term EE-securitization;
dissemination and capacity building.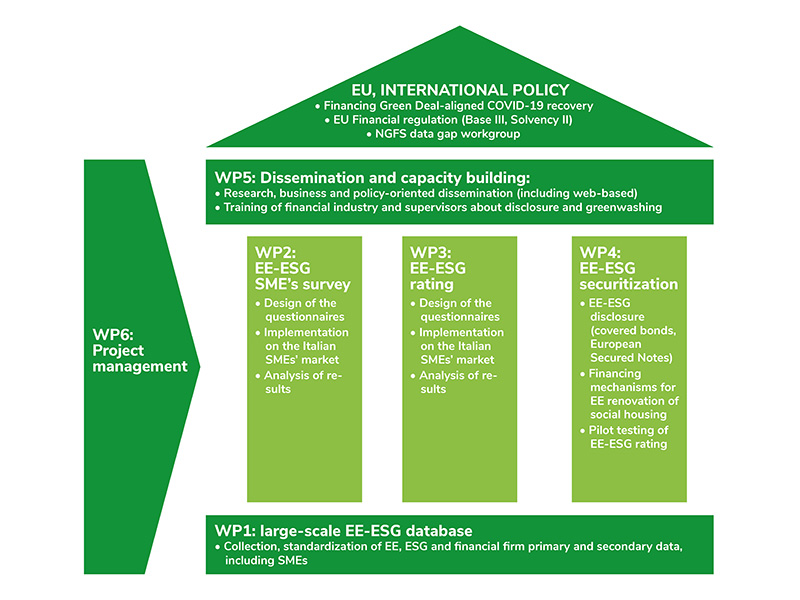 Structure of the project
The project runs for thirty months and is organized in the following steps:
Identification of the main ESG drivers of listed firms' performance considering 600 indicators for the E, S and G dimensions and using data providers such as Bloomberg and Thomson Reuters/DataStream.
Construction of a large-scale database at firm level that combines and standardizes information related to EE, financial and E/S/G performance of listed firms.
Construction of a similar database focusing on the EE dimension to detect its role in ESG's E scores in the context of SMEs.
Design of a survey among a large sample of Italian SMEs in order to collect information to evaluate SME's EE investments and performance in different sectors (buildings, industry, transport, etc.).
Distribution and collection of the questionnaire through different channels.
Interpretation of results of the survey, that will allow to collect for the first time firm-based information about one of the three main pillars of the EU Taxonomy, i.e. the identification of SMEs' activities that substantially contribute to one of the six environmental objectives.
Development of an EE-ESG credit rating built on ArtificiaI Intelligence, Machine Learning and Big Data techniques integrated by the qualitative information from the SMEs survey and the database.
Market surveys and experts' interviews to understand the market needs for EE-securitization.
Development and test of financial structures to support the issuance of debt securities for EE-based financial products focusing on two types of securitized financial instruments, namely Covered Bonds and European Secured Notes (ESN).
Knowledge co-production workshops for analysis of barriers/opportunities for long term financing of EE-investments in the building sector and the introduction of EE-ESG considerations into monetary policy and financial regulation.
Capacity building initiatives and pilot testing of the new EE-ESG ratings for SMEs in collaboration with selected banks.